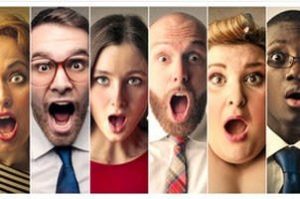 Before hiring any company, it's essential to understand condo management company responsibilities and the services they offer. Today's company is diverse, providing opportunities for all types and sizes of property owners to manage their specific needs with ease. For many property owners, proper management is the key. You want someone who can take care of your property the way you would take care of your home.
The problem is not all management companies are the same. The good news is you can find local condo management companies that surprise you with great services.
The Most Important of All Condo Management Company Responsibilities
At the heart of any qualified company is a single goal. This goal should be the most important responsibility the condominium association property management company offers each one of its owners. What is this all-important goal? To ensure the long-term success of the business.
In order to achieve this goal, the company must ensure your property is properly managed and maintained. The company must also ensure that the value and profitability of the property continues to grow. Without working toward this goal, your business cannot thrive. There are various ways to achieve the goal, of course, but when selecting a company to manage your business, make sure the company is highly committed to your long-term value and financial strength.
Surprising Responsibilities Condo Management Companies Can Offer
Though each condo management company is a bit different, the very best provide you with a complete level of support for all areas of need. Here are some of the more advanced tools and resources these companies are now offering to property owners:
Financial management: The top companies are not just balancing expenses and rental payments. They are aiding in building a financially secure business that includes extensive accounting services. In short, you know the financial health of your property at any given time.
Owner delinquency support: Perhaps the most important piece for many condo owners is a simple and streamlined process of managing delinquent owners. Did you know the right management companies can handle all aspects of the overdue process for you? That includes any potential legal aspects of the process. They employ not just managers but collection experts to provide any needed help.
Rule enforcement: Many condo owners don't know just how valuable it is to have a management company on hand to help with the covenant, rules, and regulation violations. These professionals will manage the language within contracts using the latest software and technology to minimize risks and improve long-term outcomes.
Effective maintenance planning: The typical management company helps with problem solving, but only tackles maintenance when required. However, the best property management companies track building maintenance and upkeep, handle prevention care, and manage all features—from ponds to pest control.
Risk management: Yet another important responsibility of management companies is their ability to plan for risks. They also work towards risk relief. That is, they enable the HOA to ensure proper risk management plans are in place, look for key areas where there are risks, and then offer solutions.
Achieving the Highest Level of Customized Condo Management Service
Every business must work toward being profitable. This happens through a structured plan to reduce risk, improve value, and to maintain qualified tenants. Condo management company responsibilities often provide a major level of protection and care that today's busy property owner needs.
How can a company customize the services offered to meet the individual needs of your business? Condo owners should work hand-in-hand with management companies to customize responsibilities to meet their needs. With so many opportunities for complete care, this may be easier to do than many realize.
What Additional Responsibilities Can Management Companies Offer?
Consider these additional services the right management companies can provide. These responsibilities are often exceptional benefits that reduce the owner's need to be hands-on and minimize risks. Which of these fit your property's needs?
Lifestyle and club services, such as maintenance, janitorial services, and ground crews for all of the benefits offered by your condo
Concierge services to help create a higher quality of life for your unit owners
Support for board and member meetings to improve community, handle site evaluations, create action lists, manage vendors, and of course provide financial reports
Developer services such as aiding in remodeling, renovations, and expansions
Building and facility management services including managing energy use
Site inspections
On-call service providers and relationships with contractors
The list of the responsibilities available to condo property owners is rather large. What's most important here is for businesses to recognize that they can customize these services to meet their individual needs. And, with the more extensive the use of these services, condo owners can see better profit margins, improved long-term success, and happier residents.
Contact Ardent Residential for Comprehensive Support
With the help of our team at Ardent Residential, your facility's needs are always met. Want to learn more about the professional condo management company responsibilities we can offer you? Get in touch with us today.